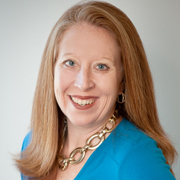 Melissa Snipes joined Appel & Long in 2015 and serves as Office Manager.  A two-sport athlete (volleyball and softball) at Georgia Tech, she has spent most of her career working in college athletic departments.  Melissa began as a Marketing Coordinator at James Madison University, and then returned to her alma mater to work as Assistant Sports Information Director at Georgia Tech from 1998-2006.  She served in the same role at the University of North Carolina Wilmington, before moving back to Atlanta to work in the Communications/Development office at Emory University, and then to serve as Executive Assistant to the Executive Pastor at Peachtree Presbyterian Church for seven years.
Melissa was also an Assistant Volleyball Coach at Georgia Tech, helping lead the team to an ACC regular season championship in 1994 and a Tournament title in 1995.  She continues to serve her alma mater as a member of the Georgia Tech Athletic Hall of Fame Committee.
Melissa holds a B.S. in Management from Georgia Tech and earned an M.S. in Sports Administration from Georgia State University.